Towbar Fitting and Towbar Installation in Hampton Park
If you Googled 'towbars Hampton Park' or 'towbar installation Hampton Park', look no further than Daalder Exhausts and Towbars, Call us on (03) 9791 8455.
For more than 35 years, we have been supporting local residents with our comprehensive suite of specialist towbar installation services, all at the most competitive prices.
We are proven experts in all aspects of tow bar installation, and have become renowned for the quality of our workmanship and speedy turnaround times, all at the most affordable prices.
Our people are on-hand to provide honest and straightforward advice about the best tow ball installation to suit the unique requirements of your vehicle and lifestyle.
Tow Bar Installation Hampton Park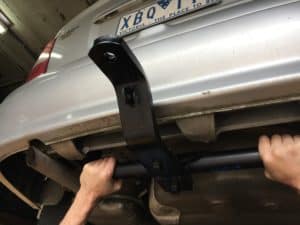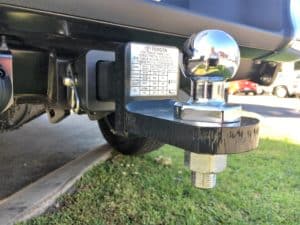 Choosing The Right Towbar Installation Hampton Park
There's a lot to consider when identifying the most appropriate towbar fitting for your vehicle. From standard to heavy duty, your choice will depend on the make and model of your vehicle, and what you intend to tow.
Firstly, you will need to consult your owner manual to establish the towing capacity of your vehicle. This should give you towing weights in kg for either braked or non-braked trailers.
Next up, you'll need to work out the total weight of what you want to tow, including the trailer and anything you wish to transport inside it.
Alternatively, simply contact Daalder Exhausts and Towbars, and we'll work with you to find the most appropriate solution!
Standard Duty – Class 2
Standard towbars have a bolt on tongue and are typically used for 'Standard Duty' towing up to 1250KG. All towbars have to comply with Australian Design Rules ADR63.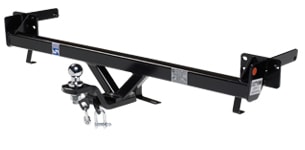 Heavy Duty – Class 4
Heavy Duty Towbars, also known as Hitch Receivers, are suitable for 'Heavy Duty' towing and have a square hole to accommodate either a removable tow ball or weight distribution hitch. Heavy Duty towbars have a towing capacity of 1500kg to 4000kg.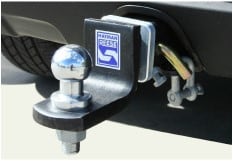 Weight Distribution Hitches
Weight distribution hitches evenly distribute weight over the entire area of the towing vehicle and trailer, resulting in a more controlled and stable drive.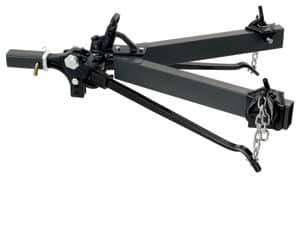 Towbar Accessories
We offer a comprehensive range of towbar accessories. These include towballs, sway controllers, electronic brake controllers, wiring adaptors and sockets, hitch receiver plugs and security locking options.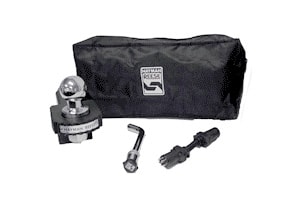 And if we don't have what you're looking for in stock, our vast network of industry contacts will allow us to find it for you quickly and affordably.
Why choose Daalder Exhausts?
Experienced tradespeople
The Daalder team is committed to providing the best towbar installation there is to offer to the people of Hampton Park. Our team is made up of fully qualified and highly skilled tradespeople with a combined 100 years of industry experience!
Quality brands
We work only with industry leading products, from trusted names such as Hayman Reese, Redback, Boronia and Carline. All tow bars comply with Australian Design Rules ADR63, and come with national warranties as standard.
Standard and custom work
We have the people, tools and experience to conduct every type of towbar installation to the highest possible standard.
Customer service
We strive to offer the most outstanding levels of customer service. We'll work with you to ensure a tailored towbar solution that perfectly meets your requirements.
Who we are
Over the past three-and-a-half decades, Daalder Exhausts & Towbars has become renowned across Hampton Park for the supply, installation and replacement of all types of towbars. We are family owned and proudly remain a local business for local people.
Reviews From Our Happy Customers
Stuart is amazing! Very helpful, prompt and did an amazing job with re moulding new piping to fit my exhaust tip on my Holden. Highly recommend. Daalder Exhaust are very reasonable on pricing compared to other places.
I have been in automotive spare parts and service industry for nearly 40 years, always use and trust old fashioned and experienced businesses like this to work on my cars; so good that these places still exist. 1st time I have used Daalder, won't be the last; can see why they have such a good reputation.
Amazing job and service ! Installed my exhaust within an hour , and would not take the extra payment I offered such nice souls! Recommend x10 very happy customer.
Accessories
Custom Exhausts
We supply and install tow bars and exhausts to customers from suburbs near Hampton Park like:
Contact Hampton Park's Local Towbar Specialists
Looking for guidance on the best towbar that should be fitted to your vehicle? Call Daalder Exhausts & Towbars today on (03) 9791 8455! We'll discuss your requirements, provide honest and straightforward advice, and identify the perfect solution for you.
Frequent searches leading to this page: Tow Bar Installation Hampton Park | Tow Bars Hampton Park | Towbar Installation Hampton Park | Towbars Hampton Park | Tow Bar Installation Near Me | Tow Bar Fitting Hampton Park